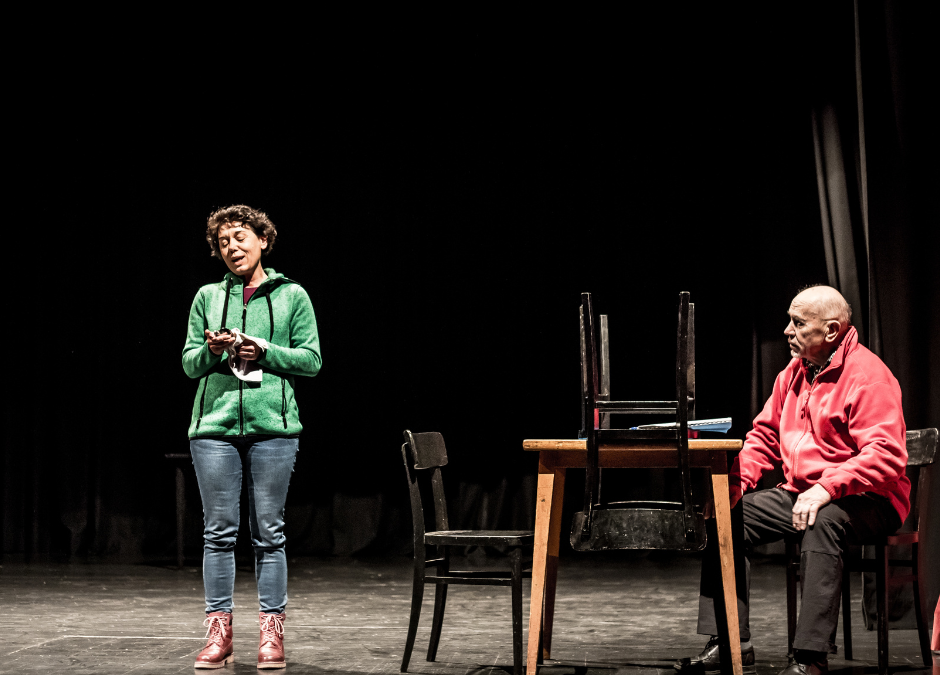 Introducing The YAC Players; our Adult Theatre Company that our Young Actors aspire to be part of. This performance-based company trains weekly under the guidance of fantastic directors and brings outstanding and engaging theatre to venues and schools across Cambridgeshire.
The YAC Players is a company like no other and aimed at actors aged 18 plus. Whether you are looking to build a CV of fantastic credits before auditioning for Drama Schools, looking to springboard your career or have chosen a different career path but still wish to continue performing… The YAC Players is for you! We provide ample opportunity to perform, hone in on skills, create theatre, showreels, make like minded friends and be seen by casting directors and agents.
Throughout the year, The Company will benefit from the highest standard of acting training that The Young Actors Company is renowned for delivering, gain access to industry professionals and perform in fantastic theatre venues, fringe festivals and schools.
The Company meets every Thursday 7:30pm-9:30pm at The Netherhall School Cambridge and is run by Director Darren O'Sullivan and Assistant Director Bethany Knowles.
The YAC Players are delighted to announce that their next production will be Shakespeare's Romeo and Juliet and will have a week run at the Corpus Playroom Cambridge. Auditions will be held on Thursday 15th September. To register for your place and find out more information please email: [email protected]
Project membership fee: £150 (24 week term)
Company led by:
Darren O'Sullivan The YAC Players Director

Darren has been working in theatre since he was 18. He has performed in several nationwide theatre tours including The Jungle book, The fantastic Mr Fox and the Wizard of Oz, as well as professional pantomimes. He has a BA Hons in Theatre and has directed three pieces for the National Theatre. He has worked with the Ophelia Circus Theatre company, Abridge Theatre Company and 20Twenty Theatre Company, of which he was the founding member.

Darren is also a professional author having signed with HarperCollins to write Psychological thrillers. His first novel 'Our Little Secret' was published in July 2017 and has achieved bestseller status in 5 countries. His next novel, 'Dark Corners', will be published in April 2020.

Bethany F. Knowles The YAC Players Assistant Director

Bethany has been working in theatre for several years now. She runs her own theatre company, Ruckus Theatre Co., in South London and works as a Company and Technical Stage Manager for a variety of different shows, most recently running the Piccolo Theatre for the Edinburgh Fringe Festival and Edinburgh Jazz and Blues Festival 2022.

She has a Master's degree in Shakespeare Studies from King's College London and the Globe and is delighted to be bringing her expertise to the YAC Players.